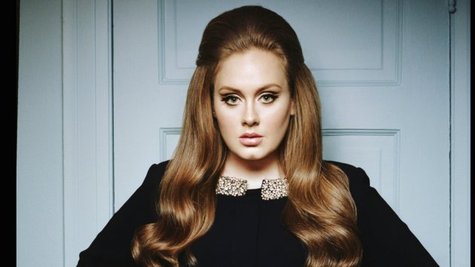 Adele wants her fans to be sure that if they ever see someone selling Adele perfume, it's something that she personally approved.
The British paper The Sun reports that the Grammy-winning singer has trademarked her name so that it can't be used as a brand name for either perfume or jewelry. A source told the paper, "She doesn't want anyone exploiting her name by using it on products which may trick [consumers] into thinking she's involved with it."
In other Adele news, her album 21 is just about to move up the all-time sales charts in the U.K. to become that country's fourth biggest-selling disc of all time.
MusicWeek reports that right now, the only albums that have sold more copies than 21 in the U.K. are ( What's the Story) Morning Glory by Oasis , Abba Gold: Greatest Hits , The Beatles ' Sgt. Pepper's Lonely Hearts Club Band and Queen 's Greatest Hits. But 21 is about to overtake the Oasis disc, because Morning Glory is only ahead by about five thousand copies, and 21 is selling at a much faster rate.
Once it does, 21 move into fourth place, and only Abba , The Beatles and Queen will be ahead of it. It's possible that 21 will go on to outsell the albums by those three at some point as well.
Copyright 2012 ABC News Radio