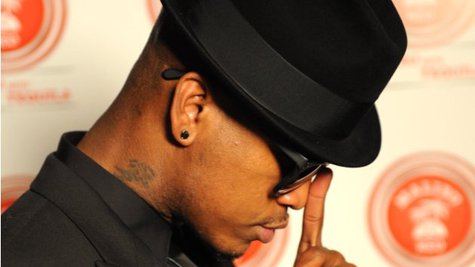 A legal agreement between Ne-Yo and Jesseca White , an ex-girlfriend who he once believed had had his child, may be in jeopardy, because of comments he made about their relationship during a VH1 interview.
In 2009, the singer agreed to pay $575,000 to Jesseca as a settlement agreement for the child, who later turned out not to be his. Part of the deal included a confidentiality clause which stipulated that neither the singer nor Jesseca would discuss the agreement publicly. But now, according to TMZ , Jesseca is claiming that Ne-Yo violated that clause in an interview that aired on VH1's Behind the Music.
In the episode, the singer recalled how he learned that the child he thought was his son wasn't, and how he subsequently had to settle the matter out of court with his ex.
Now, Jesseca's lawyer, Gloria Allred , has gotten involved. Allred has issued a letter to the singer alleging that Ne-Yo's comments on Behind the Music have caused Jesseca to be unable to work, and have required her to file for state assistance. In addition, according to TMZ, Allred claims that Jesseca's resulting mental anguish has caused her to suffer from "nausea, vomiting and hair loss."
In the letter, Allred requests that Ne-Yo settle the matter amicably and out of court, or, she says, she'll be forced to "pursue more serious legal options."
Copyright 2012 ABC News Radio