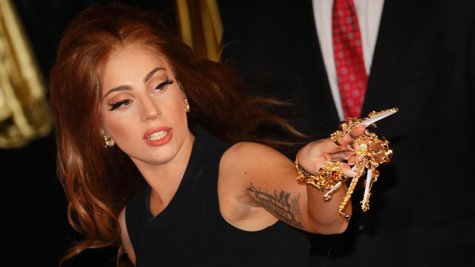 Lady Gaga gave fans another reason to be cheery on Christmas Day. She revealed on Tuesday that a documentary on her life and her upcoming album, ARTPOP , is planned.
Gaga tweeted , "Merry Christmas little monsters! Terry Richardson @Terry_World is making a #LadyGagaMOVIE documenting my life, the creation of ARTPOP + you! Thank you for being so patient waiting for my new album ARTPOP I hope this gets u excited for things to come. I love you with all my heart!"
No other details regarding the project were announced.
Gaga has collaborated with famed photographer Terry Richardson before -- they worked together on her 2011 coffee table book, Gaga X Terry Richardson . He's also teaming up with Gaga's manager to launch a brand of water called "Pop Water."
Copyright 2012 ABC News Radio