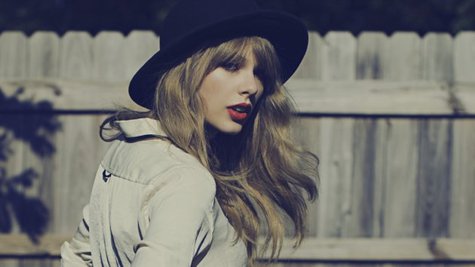 Taylor Swift reportedly purchased a home this past year in Hyannisport, Mass. near the Kennedy compound, and rumor has it she's now looking for property in England in the area her current boyfriend Harry Styles calls home. Given her penchant for buying real estate, it's a good thing that Taylor's just been named one of the most desirable celebrity neighbors.
According to the sixth annual Zillow Celebrity Neighbor Survey , Taylor came in second in the poll with nine percent of the vote, tied with Reese Witherspoon. They were right behind Voice coach Blake Shelton and his wife Miranda Lambert , who were named the #1 most desirable neighbors, with 10 percent of the vote. Also making the list: Beyonce and Jay-Z , and Justin Timberlake and Jessica Biel , who each got four percent of the vote. Justin Bieber got two percent.
The cast of Here Comes Honey Boo Boo topped the survey when it comes to worst possible celebrity neighbors, with 21 percent of the vote. Kim Kardashian and Kanye West were second, with 18 percent. Taylor also made the "worst" list, but she only got one percent of the vote.
45% of those surveyed said they wouldn't like to live next to any of the celebrities listed in the poll.
Copyright 2012 ABC News Radio