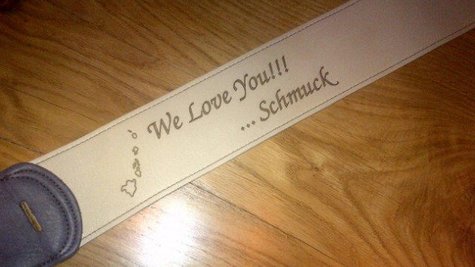 Bruno Mars has a love/hate relationship with his sisters, judging from the Christmas present they got him this year.
Bruno wrote on Twitter , "My sisters got me a guitar strap for xmas," and included a picture of the strap in question. It's got the outline of the Hawaiian islands on it -- Bruno and his family are from Hawaii -- and a message. It says, "We Love You!!!...Schmuck."
Bruno has four sisters, who perform as a group called The Lylas .
Copyright 2012 ABC News Radio