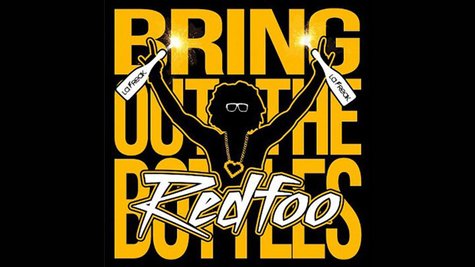 Just in time for coast-to-coast New Year countdowns, Redfoo of LMFAO has debuted his festive solo single, "Bring Out the Bottles," now available on iTunes.
Though Redfoo created the song without his partner in crime, Sky Blu , LMFAO's party rocking fans won't be disappointed, as he sings about popping bottles and eyeing "girlies" on the dance floor, with everyone partying like it's "the 4th of July."
A video for the tune may be on the way. On December 26, the singer retweeted a comment from filmmaker Anthony Chirco who said he was putting the "finishing touches on [a] viral music video" for Redfoo.
Redfoo will be performing in Cancun with his Party Rock Crew on New Year's Eve. As for Sky Blu, Billboard reports that he's working on some Latin music.
Copyright 2012 ABC News Radio