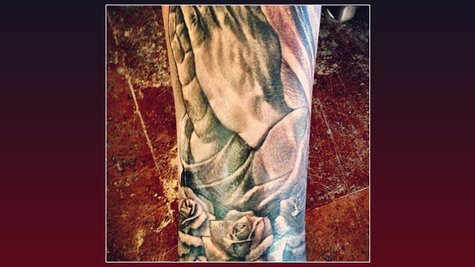 Justin Bieber has given himself the gift of flowers -- in the form of a new tattoo. On Sunday, the singer posted two photos to his Instagram account , revealing a trio of roses just underneath an existing tattoo of praying hands on his left calf.
According to the British website the Daily Mail , that could bring The Bieb's tattoo total to nine. By the newspaper's count, in addition to the two tats already noted, Justin has inked an owl and the word ' Believe' on his left arm, and a small bird on his left hip . He also has the Japanese character for music on right arm, a crown on his chest and rendition of Jesus' face on his left calf.
In addition, Justin sports the Hebrew word "Yeshua," or Jesus, underneath his left armpit, an image he shares with his dad Jeremy Bieber .
Copyright 2013 ABC News Radio