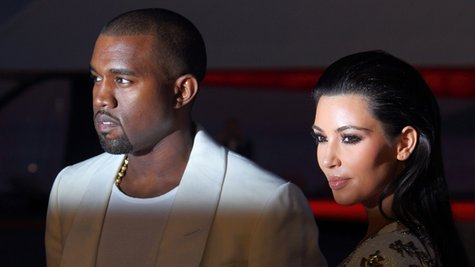 Can the world handle another Kardashian ? Well, ready or not, there will be a new addition to the family in 2013.
Kim Kardashian 's rep confirms to ABC News that the reality TV star is expecting her first child with her boyfriend, rapper Kanye West . According to E! Online , she's about 12 weeks pregnant.
Reportedly, Kanye announced the pregnancy during a concert in Atlantic City, New Jersey, Sunday night. According to the New York Daily News , he told the crowd at Revel Resort's Ovation Hall in song form, "Now you having my baby." TMZ.com reports Kim didn't know Kanye was going to reveal the big news on stage.
Kim's mom, Kris Jenner , has tweeted , "Oh BABY BABY BABY!!"
Her sister, Khloe Kardashian Odom , has also chimed in on Twitter, writing , "Keeping secrets is hard with so many family members! Especially when you are so freaking excited!!!!! LOVE is everything!!!!"
Another Kardashian sis, Kourtney , wrote , "Been wanting to shout from the rooftops with joy and now I can! Another angel to welcome to our family. Overwhelmed with excitement!"
Kim and Kanye began dating in April. Her divorce from NBA player Kris Humphries has yet to be finalized; they split after 72 days of marriage in 2011.
Copyright 2012 ABC News Radio