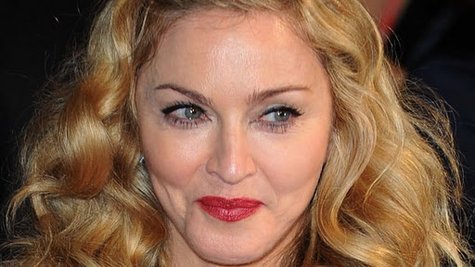 No matter what your opinion of Madonna, no one can argue that the woman is a hard worker. But she says one day, she may actually try to dial things back and not be such a Type-A personality.
In an interview with USA Today , Madonna says, "My work process is non-stop all day long. When I wake up in the morning, after the kids go to school, if I don't go back to sleep, I go to my office. I'm working until I have to leave. When I come back, I have dinner with my kids and put them to bed and then go back to my office." When asked if she could imagine just leaving all that responsibility behind her, she replies, "I fantasize about it, yeah. But I've never done it. Even if I say I'm going to take the day off, there's something hanging over me."
The Queen of Pop goes on to say, "I fantasize when I pass my bed in the middle of the day and the sun is streaming through the window -- I wonder what it would be like to lay on my bed in the middle of the day and watch a film and not feel any pressure." She adds, "I think I'll try it one day. I think I might like it."
Copyright 2012 ABC News Radio