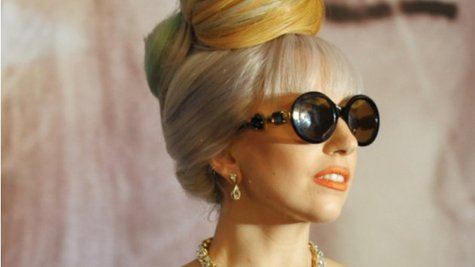 Madonna has more to say about Lady Gaga in a new interview published by the LGBT-themed magazine The Advocate . In recent weeks, she's essentially referred to the Gaga hit "Born This Way" as a remake of "Express Yourself."
The Advocate draws another comparison between Madonna and Gaga -- the fact that both have a following among the gay community. When asked about Gaga's connection with her fans, Madonna answered, "It seems natural, and I can see why she has a young gay following....I mean, she's not Britney Spears . She's not built like a brick s***house. She seems to have had a challenging upbringing, and so I can see where she would also have that kind of connection, a symbiotic relationship with gay men."
The Advocate writes that some of Madonna's gay fans felt abandoned by her over time, but she says, "I never left them," adding, "When you're single, you certainly have more time to socialize and hang out with your gay friends, but then you get married and you have a husband and you have children, and your husband wants you to spend time with him."
Copyright 2012 ABC News Radio