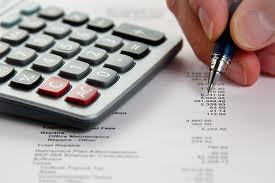 MADISON, WI (WTAQ) - The state has a new income tax form that reminds people to pay sales taxes for what they buy from out-of-state online retailers.
Those shops are not required to collect the taxes – and the state tries to get folks to pay up when they file their income taxes.
This year, the Revenue Department is sending out letters asking taxpayers to dig through their purchasing records from 2007 through 2010 – and send in payments on what they weren't charged by February 17th.
The Legislative Fiscal Bureau said 29,000 people were honest enough to pay $1.7 million in taxes on out-of-state purchases in 2009. But this year, the Bureau says buyers won't pay $62 million for sales taxes they're never charged online.
Jennifer Western of the Revenue Department says the letters and the new form are designed to remind people of their legal tax obligations.
But enforcing the law is another matter.
The U.S. Supreme Court ruled in 1992 that states cannot collect sales taxes from online retailers – but Wisconsin and 23 other states have adopted a streamlined system for tax collections on Internet purchases.
Wisconsin Taxpayers' Alliance president Todd Berry says states are trying to get Congress to pass a law that nullifies the Supreme Court ruling. But until then, he says the state Revenue Department will have an uphill battle getting folks to report their online taxes – especially going back three years.