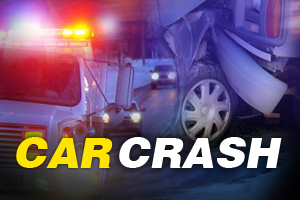 MILWAUKEE (WTAQ) - The most seriously-injured survivor in a traffic crash that killed three people is expected to make a full recovery.
That's what his mother said on Facebook about 52-year-old William Wagner of New Berlin.
Wagner remains hospitalized in Milwaukee. His 49-year-old brother Thomas was killed in the two-vehicle crash on Sunday, along with Thomas's wife Catherine and his sister Patricia White.
Police said their SUV was stopped at a stop-sign when it was hit by a car from the left that veered out of control.
Officials said the car driver, a 36-year-old New Berlin man, might have suffered a medical condition just before the mishap. That driver and a passenger were taken to a Waukesha hospital for treatment of their injuries.
The Wagner family was heading to a birthday party hosted by their mother at the Fireside Dinner Theater in Fort Atkinson.