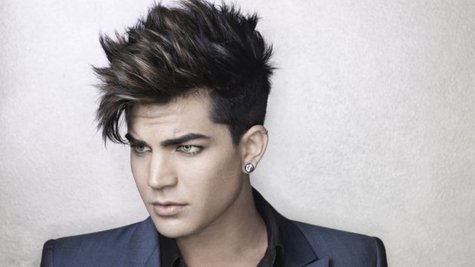 Adam Lambert fans have been buzzing about a duet that the singer supposedly recorded with Bruno Mars for his upcoming album Trespassing , but it turns out the duet doesn't exist. Adam spoke about a "collaboration" with Bruno during an interview with Yahoo!'s Reality Rocks blog over the weekend, but on Thursday, he tweeted , "Rumor control: no duets have been recorded...Bruno has WRITTEN a song for the album. :) #factcheck."
In that same interview, Adam again addresses the rumors that he'll be performing with legendary rock group Queen at some point this year. When reports of a collaboration first surfaced in the British press, Adam tweeted that his quotes had been taken out of context. But over the weekend, he told Yahoo! that although he had "made a promise" not to "reveal any details" about their plans, he could announce, "I will be singing with Queen this year."
He added, "I'm not joining the band [permanently] because I have my own thing to do, I've got my own album to promote…but you will see me singing with them this year. That's all I can say."
In addition, in an interview with Q magazine that Adam tweeted a link to on Thursday, he says, "I might be doing some more stuff with Queen...I can't say but I think something is on the horizon."
Copyright 2012 ABC News Radio