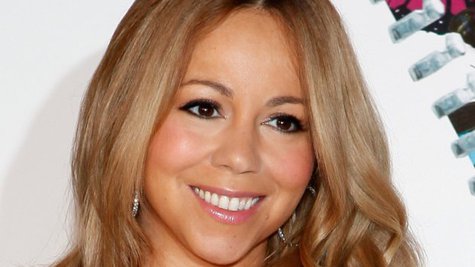 Mariah Carey was supposed to appear on ABC's Good Morning America on February 14, Valentine's Day, to talk about heart health. She ended up canceling her appearance, however, because she said she was in mourning for her late friend and collaborator Whitney Houston . Now, the appearance has been rescheduled -- Mariah will appear on GMA Tuesday, February 21.
During her appearance, Mariah will talk about "My Heart. My Life. My Jenny," a new joint initiative from Jenny Craig and the American Heart Association. Mariah has filmed and produced a public service announcement promoting the initiative. In a statement, Mariah said, "I'm so honored to be a part of this. It's more than just about losing weight. It's about raising consciousness." Adding that she was shocked to learn that every 34 seconds someone suffers a heart attack, she added, "It doesn't have to be this way. By living just a little healthier, you can make a difference."
Speaking of health, Mariah's husband Nick Cannon announced that he was quitting his radio show because of his medical problems -- not long after being hospitalized with kidney failure, he revealed that doctors also discovered blood clots in his lungs, and an enlarged ventricle on the right side of his heart. Mariah may address that on Tuesday as well.
Copyright 2012 ABC News Radio