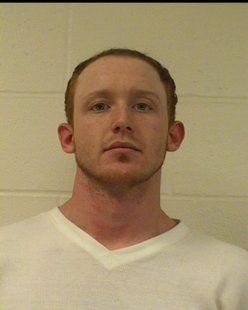 WAUSAU, Wis. (WSAU) – A 25-year-old Wausau man has been bound over for trial on charges he fled from police and crashed into a squad car last week.
But instead of going on trial, Patrick Keenan has already reached a plea deal with prosecutors on fleeing and hit-and-run charges. A plea and sentencing hearing is set for March 7th.
Keenan had been jailed on a $2,500 cash bond since his arrest February 14th. A judge today freed him on a $5,000 signature bond but ordered him to stay in Marathon and Lincoln counties.
Police tried to pull Keenan over because the car he was driving was wanted as part of a drug investigation. Keenan refused to stop and led police on a chase that ended when he crashed into a squad car. An officer in the car suffered minor injuries.