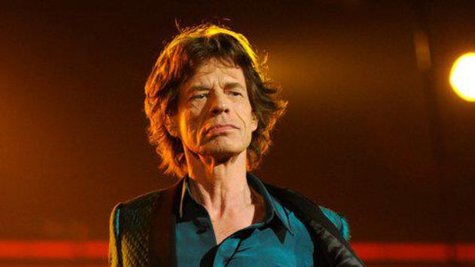 Maroon 5 's "Moves Like Jagger" was one of the biggest hits of 2011, and it's still going strong. But what does the song's inspiration think of its success? "It's very catchy," Rolling Stones frontman Mick Jagger tells USA Today . "I could say I wish I had written it, but wouldn't that be weird?" He adds, "It's fun, very young children like it, which is always cool and funny. But what am I going to say? I'm not going to be mean about it, am I?"
The legendary singer says there is one drawback about the popularity of a song dedicated to how great his moves are. "It puts a bit of pressure on me when I go out dancing!" he says.
Mick actually is a fan of Maroon 5 -- after all, the Rolling Stones even tapped Adam Levine and the guys to open some shows for them a few years ago. In fact, he's familiar enough with their music to know that "Moves Like Jagger" doesn't sound like anything they've done before. "That's not really like a Maroon 5 song," he tells USA Today. "It's not really their kind of thing, so they're probably as surprised by the success of it as I am."
Copyright 2012 ABC News Radio