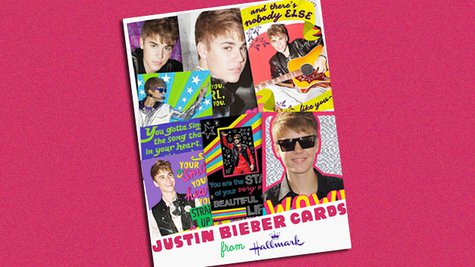 Thursday is Justin Bieber's 18 birthday, but you're getting the card. Like his friend Taylor Swift, Justin has partnered with Hallmark to launch his own line of signature greeting cards, which will debut in April at Walmart stores and in May at other locations.
The collection of 48 cards will provide fans with the opportunity to mark every holiday with the Bieb, and they'll feature such high-tech details as lights, music, motion and pop-up displays. Many of the cards can double as door hangers, photo inserts and more.
Among the sentiments expressed in the cards: "Hope your big day rocks like never before" and "You must be one of my biggest fans, 'cause you blow me away, girl!"
Copyright 2012 ABC News Radio