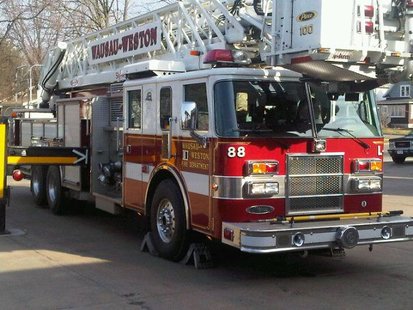 RED WING, MN (WTAQ) - Crews are cleaning up a chemical spill Thursday at the Prairie Island nuclear power plant just across the Wisconsin border at Red Wing Minnesota.
Xcel Energy said no radiation was released.
The utility said chlorine bleach was leaked from a two-inch break in a pipe that led to a bleach tank. The bleach is used for cooling water at the nuclear plant. There was no reports of injuries.
The incident caused emergency communications' systems in both Minnesota and Wisconsin to be activated.
Minnesota's homeland security chief said the public was never told to take precautions, but 2 Wisconsin school districts in Prescott and Ellsworth started classes two hours late just to be safe.
The leak is expected to be cleaned up by early this evening.