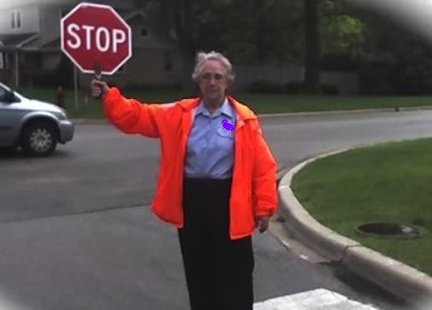 STEVENS POINT, Wis. (WSAU) – City leaders in Stevens Point will decide tonight whether to approve a pay cut for school crossing guards.
The city negotiated the pay cut last month after plans to outsource crossing guard duties to a private company fell through.
Crossing guards currently make just over $18 an hour. Under the proposal, the city would reduce the stipend to $16 an hour by lowering the stipend from $9.41 per crossing to $8 per crossing. The move will save the city an estimated $12,000 this year.
The police department also wants the finance committee to transfer $5,400 from the contingency fund to the crossing guard budget. That would give the crossing guard budget a line item of $32,000 that would pay for 20 crossings.
The finance committee and personnel committee will vote on the crossing guard pay in separate meetings tonight. The first meeting is at 6:10 p.m. at the Lincoln Center on Water Street. The City Council could finalize the pay cut next week.
Stevens Point had wanted to contract crossing guard services to CleanPower, a company that provides janitorial services for the school district. But the deal fell through last month and the city needed to the cut the crossing guards' pay because of a budget shortfall.