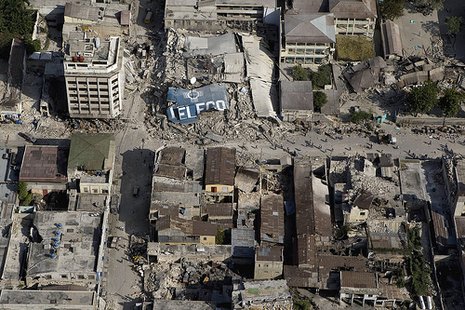 LA CROSSE, WI (WTAQ) - Thursday is the second anniversary of the devastating earthquake in Haiti that killed 300,000 people, injured that many, and left a million people homeless.
The tragedy tugged at the hearts of Wisconsinites who gave massive donations to help the victims.
Individuals, companies, and religious groups from the Badger State made numerous relief trips. They provided everything from toothpaste to electric generators.
Some of those efforts continue to this day.
Last fall, Ray Masselink of Michigan achieved a lifetime goal by riding a bicycle all the way around Lake Michigan, while raising $1,200 for Haitian earthquake victims.
One of those killed was La Crosse native Ben Larson. His family was helping to form a Lutheran church in Haiti when the quake destroyed the boys' home where they were staying.