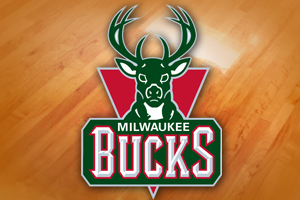 CHICAGO, Ill (WSAU) Milwaukee Bucks' center Andrew Bogut will be out indefinitely after he broke his left ankle in Wednesday night's win at Houston. It's yet another setback for the seven-foot Australian -- but he tweeted that it was beyond his control and quote, "I will get back from this."
Bogut was trying to block a shot when his foot came down awkwardly on a Houston player's foot. An M-R-I yesterday uncovered the break in the ankle. Bogut was playing in his 400th career N-B-A game when he was hurt. He has averaged around 11 points, eight-and-a-half rebounds, and two blocked shots in a dozen games this season.
Bogut was hoping to be healthy this season, after wrist-and-arm injuries hampered him for most of last year. But Bogut missed the January 13th game against Dallas with concussion-like symptoms -- and he then missed four games when he went back home to Australia for a personal matter.
The Bucks have won three straight road games, and will play at Chicago tonight.