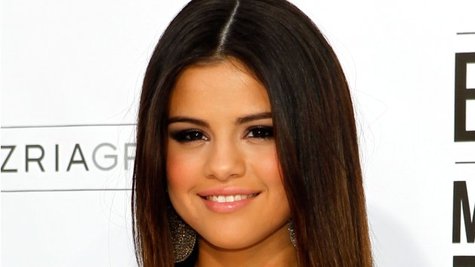 Selena Gomez is wasting no time lining up movie projects, now that her Disney TV series Wizards of Waverly Place has ended and she's announced plans to step away from music to concentrate on film work.
Deadline reports that Selena and her production company July Moon have optioned the movie rights to the Jandy Nelson young adult novel The Sky Is Everywhere and will adapt the book to the big screen as a star vehicle for Selena. She will play Lennie Walker, a 17-year old bookworm, band geek and introvert, in contrast to her more outgoing and older sister Bailey. After Bailey's death, Lenny is forced out of the shadows and struggles to juggle two boys -- her sister's grieving boyfriend and a musician from Paris.
Meanwhile, next month Selena will head to Florida to shoot Spring Breakers , in which she'll play one of a group of college girls who rob a bank to finance their spring break and end up in jail. Though "nervous" about the character, Selena told E! Online that she "fought for that role...[because] it's a little edgy." Selena's also in negotiations to appear in a comedy in development called Hot Mess.
Copyright ABC News Radio 2012