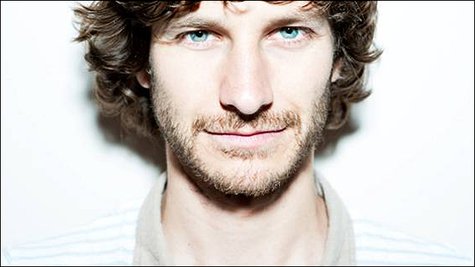 Gotye has finally arrived: he's become the subject of an Internet death hoax.
The Australian news website News.com.au reports that a posting on CNN's iReport website -- a post that has since been removed -- claimed that the Australian singer had "shot himself in the head with a 9mm handgun," and was "pronounced dead at 4.45AM." The fake report added that "the cause of death was suicide," and that the singer "died from his injuries shortly after."
But Gotye took to Twitter to reassure fans that he's still with us, tweeting , "I'm not dead," and adding the hashtag # Pinkalbumtitles . That's a reference to Pink's 2006 album I'm Not Dead.
In other Gotye news, The Hollywood Reporter informs us that his #1 hit "Somebody That I Used to Know" has set an unusual record: it's the "most-tagged" song ever on Shazam, the audio detection app that lets you hold your phone up to "listen" and then identify any song you happen to hear. "Somebody" is the first song to be tagged over 10 million times. According to Shazam, 8% of people who tag a song purchase it, so the app has help sell over a million copies of Gotye's tune.
Copyright 2012 ABC News Radio