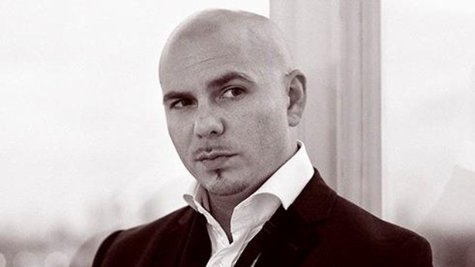 Some Internet pranksters are working hard to make sure that Pitbull will be forced to travel to an extremely remote location in Alaska.
It all started when Pit teamed up with Sheets-brand Energy Strips and Walmart for a contest: whichever Walmart location nationwide receives the most "likes" on Facebook by July 15 will receive an in-person visit from Mr. Worldwide. Unfortunately, two guys from the comedy website Something Awful decided it would be hilarious to rally fans to vote for a Walmart in a super-obscure location, so Pitbull would be forced to visit there.
Their choice : the Walmart on the Alaskan island of Kodiak. They included the hashtag #ExilePitbull along with their tweets exhorting fans to join them in the campaign.
As a result of the stunt campaign, Gawker.com reports, the Facebook page for the Kodiak Walmart now has more likes than the entire population of Kodiak, and, according to one Something Awful contributor, is " very close to becoming the most-liked local walmart store in the world."
When asked on Twitter why he hates Pitbull so much that he'd want to prank him like this, one of the Something Awful guys, David Thorpe , responded , "I don't hate Pitbull, I think he'll have a wonderful time in Alaska."
The rapper himself seems to be taking the whole thing in stride, tweeting about how he's glad they sell bear repellent in that particular Walmart. But Pitbull fans who want to save their favorite artist from this fate had better get voting .
Copyright 2012 ABC News Radio