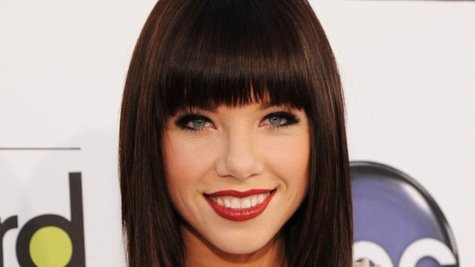 Carly Rae Jepsen "maybe" many things, but she's not starring in a series of topless pictures online. On Monday, word spread that it was Carly Rae showing off her goodies in some cellphone pics . But it turns out it's not her: it's just a girl who looks sort of like her who likes to get naked. A lot.
The girl in question is a model named Destiny Benedict , who acknowledged the confusion on her Twitter feed, writing, "Well I just want to say this Carly Rae is a beautiful girl and i'm honored to have been mistaken as her."
Carly's rep told TMZ , "This is 200% NOT Carly" in the pictures.
In unrelated Carly Rae Jepsen news, Rep. Loretta Sanchez , D-Calif., on Monday posted a YouTube video showing her interns teaching her the right way to dance to "Call Me Maybe." Sanchez's press secretary told ABC News , "The video seemed like a great way to inject lightheartedness into the week and welcome the holiday weekend."
Copyright 2012 ABC News Radio