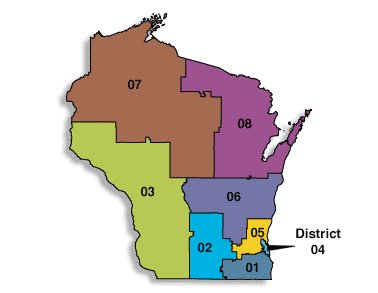 MILWAUKEE (WTAQ) - A U.S. Supreme Court ruling could change the shape of Wisconsin's legislative and congressional districts the next time the maps are drawn a decade from now.
The justices recently upheld Maryland's new redistricting law that counts prisoners as if they were living at their last known addresses, instead of in their prison cells.
Assembly Democrat Fred Kessler of Milwaukee has tried in the past to get Wisconsin to make the change, but could not do so.
He says districts must have equal populations of voters. And because prisoners cannot vote, Kessler says each voter who lives near a prison has a bigger say in choosing lawmakers than those in districts without prisons.
Wisconsin has lock-ups of various sizes throughout the state. The largest are in Dodge County, with two prisons in Waupun and Fox Lake.
Kessler tells Wisconsin Public Radio that the Supreme Court ruling backs up his earlier proposal – and it shows it would be legal for the state to make the change. The next redistricting won't come until after the 2020 Census.