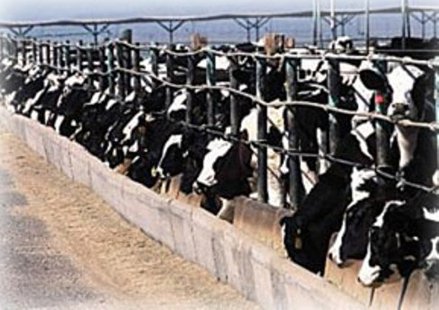 SARATOGA, Wis (WSAU) Saratoga town leaders may hire a special lawyer to give advice on a 3500 cow dairy farm that's proposed. The town board says they don't know how much control or input they'll have over the project.
The town board heard from a UW-Stevens Point groundwater expert last month. He advised that high capacity wells that would be needed to run a large farm would lower the water table and may impact nearby rivers and streams. He also said it was impossible to comment further until he knew more about the specific proposal.
The owner of Wysocki Produce Farms in Portage County is proposing a new business venture called Golden Sands Dairy. They've applied for a permit and are purchasing the property from Plum Creek Timerlands in the corner of Portage County near the Adams and Wood county lines. The farm would be off highways 73 and 13, and would cover about 6,000 acres.
The permitting process will take at least two years to complete. When it's running, the farm would employ about 25 people.