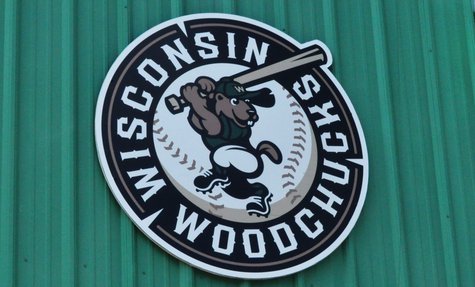 WAUSAU, Wis (Woodchucks-WSAU) The Woodchucks got another chance to contend for the division title with the second half of the season starting on Thursday night against the Battle Creek Bombers, now starting over with a 0-0 record. The Woodchucks came out with a bang, and never turned back, taking the win, and breaking the three game slide with a 9-1 win.
The Bombers got on the board early when Sikes Orvis doubled to right field scoring Colin Willis from second base in the top of the first inning.
The Woodchucks had an immediate response when Eric Filia- Snyder pounded a three run bomb to right field to take the 3-1 lead in the first inning.
Eric Filia- Snyder wasn't done with his big night though. Coming in the bottom of the third inning, Snyder singled to right field scoring Brad McKewon for a 4-1 Woodchuck lead.
The Woodchucks would keep rolling in the bottom of the fourth and tack on two more. Brad McKewon doubled to right field scoring Nate Irving and Mike Bernal suddenly making it a five run game as the Woodchucks started to run away with it.
In the bottom of the sixth, the Woodchucks tacked on a few more insurance runs with a three run shot by Brad McKewon, his fourth RBI of the night that helped push the 'Chucks to a 9-1 lead. No more runs would score in the game Thursday night.
That's how the game would end, with the Woodchucks walking away with a eight run win to finally snap their losing streak, and start the second half of the year with a winning record. The Woodchucks will be back in action Friday against the Bombers to continue their three game series.