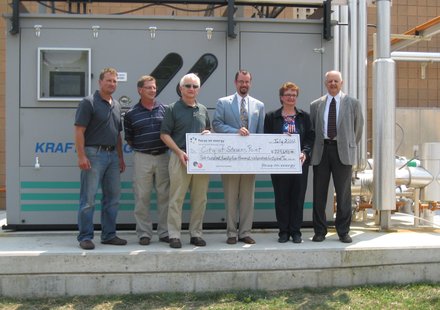 MADISON, Wis. (WSAU) - Wisconsin residents and businesses can once again seek rebates for renewable energy systems.
The state's Focus-on-Energy program has launched five new initiatives aimed at encouraging people and companies to install cost-effective energy-saving projects. Don Wichert, the interim head of Renew Wisconsin, says about two-million-dollars are being made available for a host of solar, wind energy, bio-mass, and bio-gas facilities.
The residential offerings include cash-back rewards for things like solar and geo-thermal ventilating and hot water systems. There's also a new program that certifies new homes as being energy efficient and durable. Three business programs provide things like free assessments to help small businesses be more efficient – and incentives for new business energy systems.
All the incentives were cut off last year, after a heavy demand put a squeeze on the available state funding. Wisconsin Focus-on-Energy is funded by electric customers through their utility bills.