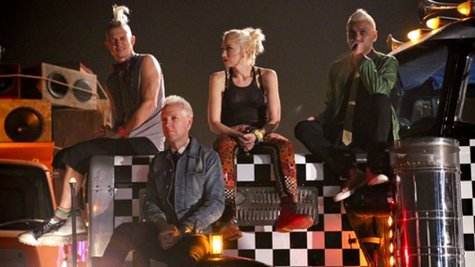 No Doubt 's video for their new single "Settle Down" won't be out until July 16, but the band has now provided a teaser clip that gives fans a hit of what to expect from the finished product. While the song itself isn't heard in the sneak peek, you do get to see the band in action.
In the clip, Gwen Stefani and the boys dance and perform on top of some very large 18-wheeler trucks, one of which has a sound system strapped on it; others are decorated with flashing lights. We see the band members hugging each other and some horn players, and Gwen -- sporting her signature tank top and baggy pants -- is also seen dancing inside what looks like the interior of one of the trucks.
To find out what all this has to do with "Settle Down," we'll have to wait a week and check out the actual, Sophie Muller -directed video.
Copyright 2012 ABC News Radio