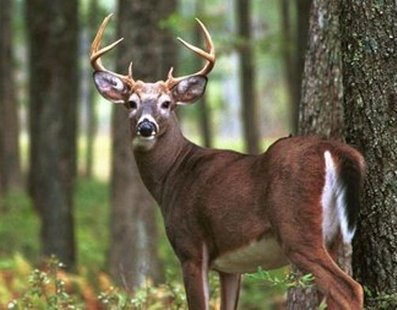 MADISON, WI (WTAQ) - The Wisconsin Conservation Congress says it's pleased with this week's suggestions for long-term changes in the state's deer hunting culture.
A team led by the governor's deer trustee, James Kroll, made dozens of recommendations. They include a system that lets groups like the Conservation Congress and individual landowners be more involved in making local deer management decisions.
Congress chairman Rob Bohmann says Kroll's report has great ideas, especially the one that lets his group do more to help manage deer at the local level.
Kroll is a Texas researcher whom Governor Scott Walker hired last year as the state's "Deer Czar." His panel's report also suggested that the state no longer estimate the numbers of deer, saying the figures have questionable credibility among hunters.
Instead, the report says the DNR should just indicate whether the population is generally going up or down. The 136 page report also listed a variety of other recommendations, mostly aimed at restoring positive relations between the state and the sporting public.
Bohmann said his group helped the study team arrange a half-dozen town hall meetings where people provided input. He said he has not been able to digest Kroll's full report yet.
DNR Secretary Cathy Stepp says it will take her department a few weeks to review it.