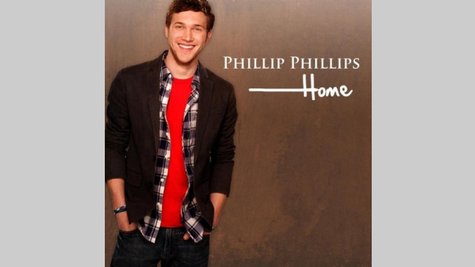 American Idol champ Phillip Phillips has something else to celebrate besides his improving health: he's just scored his first gold record.
Phillip's first single, "Home," has sold more than 500,000 copies, according to the The Hollywood Reporter which cited information provided by the publishing company that represents Drew Pearson , the guy who co-wrote and produced the tune. The tune has so far moved 523,477 copies.
When it was first released, "Home" set a new American Idol record by selling more than 278,000 downloads in its first week -- more than any previous winner's coronation single. It broke the previous record set by David Cook 's "The Time of My Life," which sold 236,000 in 2008.
Speaking of David, Phillip and some of the other American Idol finalists were treated to a barbecue by the Cook family when the American Idols Live tour stopped in David's hometown of Kansas City earlier this week. David wasn't there, though: he's touring in the Philippines.
Copyright 2012 ABC News Radio