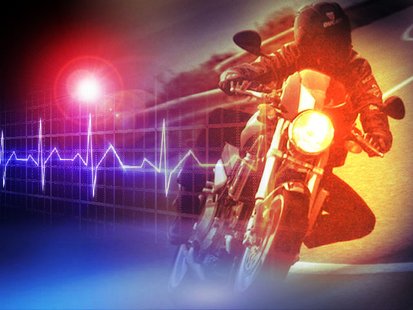 PLOVER, Wis. (WSAU) – Portage County officials have identified a man who died in a fiery motorcycle crash early Sunday morning.
He's 22 year old Jonas Marchall of Oshkosh. Deputies were called out to Highway 54 neat Coolidge Avenue around 1:30 Sunday morning for a report of a motorcycle on fire. When they arrived on the scene, they found a man in the ditch along with the fire.
Preliminary reports say the driver of the motorcycle left the roadway and struck a mailbox. The bike continued along the south ditch of the east lanes before coming to rest on the shoulder fully engulfed in fire. The man was ejected from the cycle and ended up in the ditch where he died of his injuries.
Officials are continuing to investigate the crash. Speed and alcohol were likely contributing factors. A toxicology report has been requested and should be back to the department in a week.