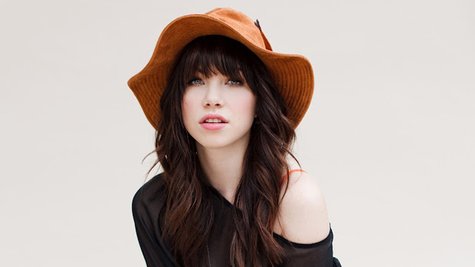 Carly Rae Jepsen 's hit "Call Me Maybe" has been either performed or parodied by everyone from former Secretary of State Colin Powell to the Cookie Monster. Now, U.S. troops stationed at Kandahar air base in Afghanistan are the latest artists to try their hands at a cover.
In a roughly three-minute video, male and female soldiers, Marines and airmen are shown lip-synching and dancing to the song as they go about their day. They are shown in an aircraft hanger, holding rifles, lined up for inspection and near the cargo bay of a C-130 aircraft.
The clip has racked up more than 126 thousand hits since it was uploaded to YouTube on July 4.
Eric Raum , who works for the United Service Organization, helped produce the video. On his blog , Raum explains how it all came about:
"A few weeks ago, a friend of mine here in Afghanistan, Randy Moresi , approached me about the song 'Call Me Maybe.' I had just returned to Kandahar from the U.S. and had been taken back by how big of a hit it was, as we often miss out on the latest and greatest while in the 'Stan and I hadn't heard it before. She said that people were creating covers of the song, and that it would be a lot of fun for the guys and gals out here if we could create a military version. With a day off looming, we got to work trying to get things organized."
They had military command's permission to participate, but it had to be done in a very limited time. Raum writes that Moresi, a former cheerleader, choreographed the moves, which the participants had to learn in 30 minutes. They filmed the performance in 30 minutes.
Raum says the group "performed with vigor, said their goodbyes and got back to their jobs."
Copyright 2012 ABC News Radio