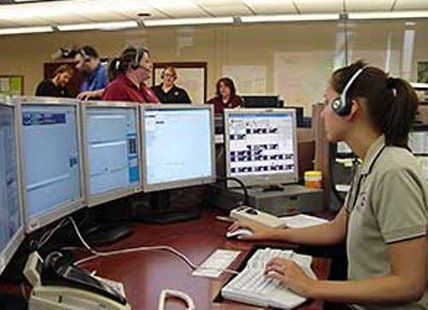 STEVENS POINT, Wisc (WSAU) A report recommends that Portage County, Stevens Point, and Plover combine their police and fire dispatch centers.
A private consulting group GeoCom did the study. The city and county split the cost.The report says the existing dispatch centers are under-staffed, particularly late at night when each department has only one dispatcher on-duty. That makes it difficult to coordinate a response to larger incidents.
The separate dispatch centers have 18 employees. The report says it will take 23 staffers for 24/7 coverage. The new dispatch center would cost $2.3-million a year, but would save all of the departments' money in the long run.
Wood County has already consolidated its dispatching for Marshfield and Wisconsin Rapids into one center. Portage County's public safety committee says consolidation should move forward. Stevens Point's police commission will discuss the proposal at their next meeting.