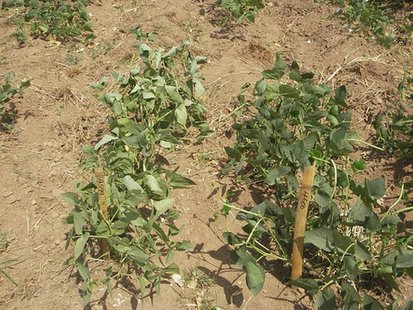 FOND DU LAC, WI (WTAQ) - A few parts of Wisconsin got some badly-needed rain last week – and as a result, fewer farm fields are short or very short of moisture.
71 percent of fields are in need of moisture. That's a lot, but it's down from 76 percent that were short of moisture a week ago.
Over 3 inches of rain fell in Fond du Lac and Calumet counties. Sauk, Dane, and Walworth counties also had showers worth mentioning.
43 percent of the Wisconsin corn crop is rated as poor to very poor – and that percentage has not changed over the last three weeks. 32 percent of the corn is good to excellent, and 25 percent is fair.
In the hardest-hit drought areas, there are more reports that southern Wisconsin farmers are chopping what's left of their corn so it can feed their animals.
Almost 40 percent of the soybean crop is in good to very good shape. 62 percent of pastures are rated poor to very poor. The oat harvest is two-thirds complete, well ahead of normal.