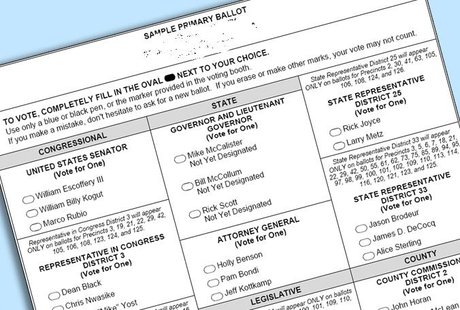 MADISON, Wis. (WSAU) – An upgrade to a digital vote counting system will be going through its paces in Madison this week.
The devices are made by Elections Systems and Software. Units made by that company are in use in Wood, Portage and Taylor County. Government Accountability Board spokesman Reid Magney says the company is releasing updates to the software that runs the machines. "There's a bug that could cause the scanners to lock up, forcing a restart."
Since that's a change to the way that the machine works, the new program will have to go up for public testing and review. Magney says the public will have a chance to take a look at the upgraded devices this week. "The testing we do is on the equipment itself. Does it tabulate the votes, does it break down, that sort of thing."
If the tests pass, the GAB will take that back to their board for approval. Magney says they hope to have the firmware approved for the November elections.