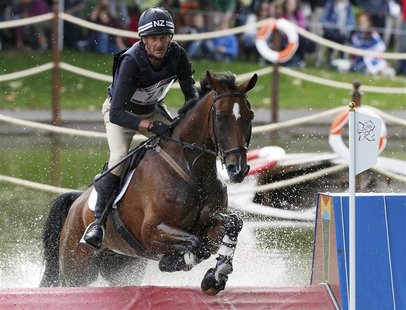 LONDON (Reuters) - Germany won team Olympic gold in equestrian eventing on Tuesday after a consistently strong showing across all three disciplines with Britain doing well to take the silver.
New Zealand finished third after overtaking Sweden in the third leg of a multi-discipline event that tests horse and rider in dressage, cross-country and jumping.
"Everyone made a huge effort but we couldn't quite get the job done," said Zara Phillips, the grand-daughter of Queen Elizabeth II who performed solidly throughout on her Olympic debut.
(Written by Sarah Edmonds)