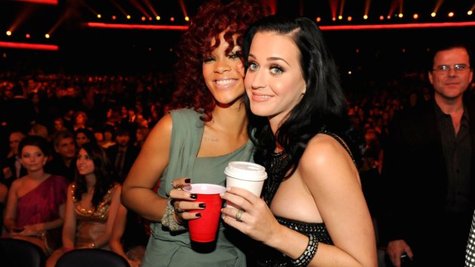 Katy Perry and Rihanna are close friends, and now they're close on the Billboard chart as well. Katy has just tied Rihanna's record for the most #1 hits on the publication's Pop Songs chart, which has been around for 20 years.
Katy's latest hit "Wide Awake" has just topped the Pop Songs chart, giving her her ninth #1. Rihanna has already had nine chart-toppers on that survey. Impressively, Katy managed to rack up all her #1s in just four years. Rihanna did it in seven years.
After Katy and Rihanna, the other artists with the most #1s on that chart are Lady Gaga , Pink and Britney Spears , each of whom have seven, and Beyonce and Mariah Carey , who have six each.
Copyright 2012 ABC News Radio