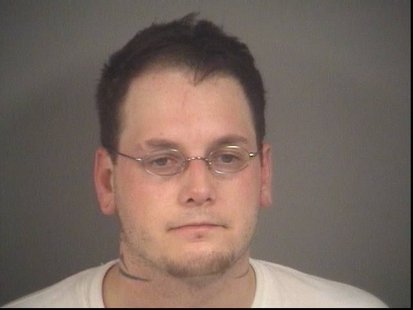 MARSHFIELD, Wis. (WSAU) – A Marshfield man who robbed the Walgreens on Friday is being held on bond.
A judge placed 31-year-old Dustin Jon Fritz on a 25-thousand dollar cash bond today. Fritz faces felony counts in the case including Armed Robbery, recklessly endangering safety, pointing a firearm at an officer, failure to comply and possession of narcotics.
Police say Fritz robbed the Walgreen's on North Central Avenue in Marshfield at gunpoint and got away with some drugs. Fritz is back in custody at Wood County jail after spending the day in observation at St. Josephs Hospital. Marshfield police say he ingested prescription drugs and had a reaction.
Sergeant Nick Poeschel said another officer was in the area when the robbery happened and chased the suspect to the American Auto Sales and Services business nearby. The suspect barricaded himself inside but eventually surrendered.