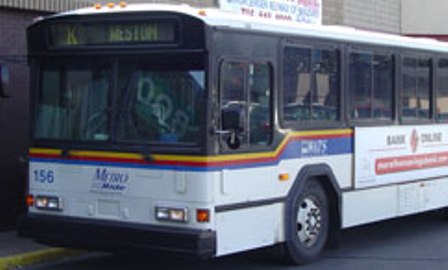 WAUSAU, Wis. (WSAU) – Wausau Metro Ride is asking for your input on a proposed change to Route I to include the new Women's Community Shelter.
Transit director Greg Seubert says that hearing is necessary because part of the route will be removed to add that new loop. "On the one hand we're extending service, but we're reducing service on Stewart Avenue." The proposed Route I loop would cut out eastbound service along Stewart Avenue between Menards and Walgreens.
Seubert says they need to go to hearing to find out how many people will be affected. "We understand that might make for longer rides for some passengers who may be trying to make that short hop from Aspirus to Stewart Avenue."
The Transit Commission will be taking that public input on the route to their next scheduled meeting tomorrow afternoon. Today's meeting starts at 5:15 at the city council chambers in Wausau.