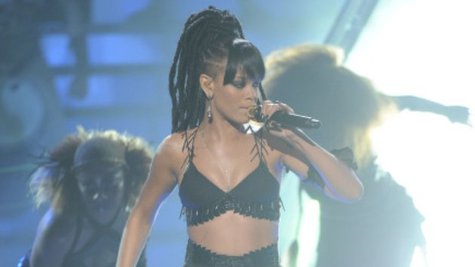 Rihanna's movie career is moving along. After making her big-screen debut in the sci-fi action thriller Battleship , she's now set to lend her voice to an animated film called Happy Smekday!, according to the Hollywood Reporter . Jim Parsons of Big Bang Theory fame will be her co-star in the movie, which is based on the award-winning book The True Meaning of Smekday.
In the film, a friendly alien race uses Earth as a hideout from its enemy. But when one of the aliens accidentally blows their cover, he has to go on the run with a teenage girl. The two set off on a cross-country trip during which they both learn what it means to be human. Parsons plays the alien, and Rihanna plays the girl.
Rihanna also recently filmed a cameo in the new comedy The End of the World, directed by Seth Rogen .
Copyright 2012 ABC News Radio