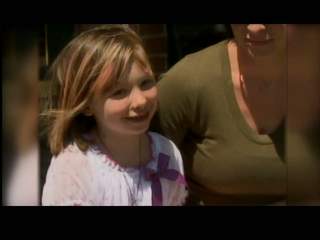 FOND DU LAC, WI (WTAQ) - We still don't know if a teenager accused of shooting an arrow that hit a Campbellsport girl will be tried in adult court.
That's after no decision was made during a waiver hearing Wednesday.
The 16-year-old is currently facing juvenile charges and at best would get 2 years at Lincoln Hills School in Irma if convicted.
"When I'm looking at this, I'm concerned that we may need more than two years to accomplish some of these goals," says Fond du Lac County District Attorney Dan Kaminsky. "If that's the case, adult supervision may be the more appropriate course of action."
7-year-old Aryanna Schneeberg was shot in the back last month while playing outside her home. The girl suffered serious injuries, but survived.
The suspect and a 17-year-old friend, who was not charged, told police they were shooting at squirrels in a tree, and accidentally hit Schneeberg.
Schneeberg's mother was in court Wednesday and prepared to testify at the hearing according to Kaminsky. Kaminsky said he was surprised the hearing did not go forward. It also has Schneeberg's family frustrated by the delays.
"It's tough, it's tough on the family and it's tough on Aryanna too to just get on with her life," Schneeberg's grandmother Michelle Schneeberg told FOX 11.
The teen was released from secure detention at Shelter Care in Fond du Lac. He can return home, but has to wear a GPS bracelet.
He is not allowed to have contact with the Schneebergs, the 17-year-old involved in the incident and he is not allowed in the village of Campbellsport. The waiver hearing continues August 1.