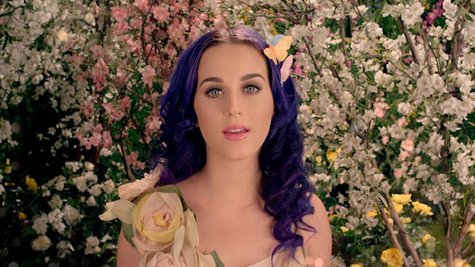 When Katy Perry was a broke and struggling a few key people gave her the help and support she needed until she hit the big time. Now, she wants to offer that same support to up-and-coming artists, by starting her own record label.
Katy tells The Hollywood Reporter , "I'm preparing for it now. And when this record label does come to fruition, I'm going to try and avoid the things that take away any fighting chance for an artist to have financial success. As people are coming to me with opportunities, I'm thinking, 'How would I want to be treated?'"
For right now, though, Katy is focusing on the release of her 3D concert film, Katy Perry: Part of Me, which hits theaters next month. She tells The Hollywood Reporter that she paid $2 million out of her own pocket to help finance the movie. "My frugal business manager, God bless him, was sweating," Katy tells the publication. "And I was like, 'Please trust me.' That's kind of been the mantra I've said to everyone my whole life: 'Trust me, I have a vision.'"
Part of the vision was her decision to depict not only her life on tour and behind-the-scenes, but the emotional fallout of the breakup of her marriage to Russell Brand . "Honesty has always worked for me," she explains. That means fans will see candid moments in the movie where Katy is "crying or looking like a hot mess." She says in one key scene, she experiences a total meltdown.
"What was going on in my personal life was so overwhelming that I had to bend over to let those tears fall straight out of my eye sockets and not my false lashes just as I'm about to go up on that ramp and sing 'Teenage Dream,'" she reveals, adding, "I had to smack myself across the face and say, 'These problems are my problems, they are not my audience's problems, learn to separate that.'"
Katy Perry: Part of Me will have its premiere in L.A. on June 26 at Grauman's Chinese Theater; it hits theaters July 5.
Copyright 2012 ABC News Radio