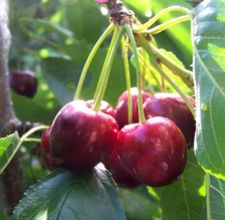 STURGEON BAY, WI (WTAQ) - How bad did Wisconsin's early warm spell wind up hurting this season's cherry crop?
Producers harvested 6.5 million pounds of cherries last year. This year they say they will be lucky to produce a half-million pounds.
Temperatures in the 70s and 80s in March fooled cherry trees into waking up, thinking it was spring and coming out of dormancy much earlier than normal.
When cherry blossoms and buds popped out on braches, the mercury then dropped back below freezing and destroyed the crop.
Growers are estimating up to 97 percent of their crop was lost.