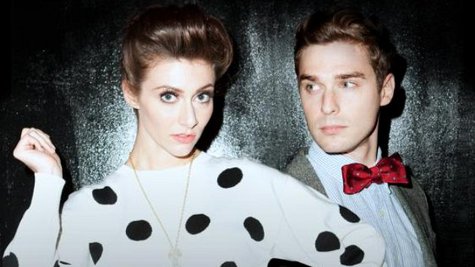 Karmin , Dev and Rita Ora are among the young artists who have been hand-picked by Rolling Stone for its Women in Rock Cover contest. The winner of the contest will appear on the back cover of Rolling Stone's upcoming Women in Rock issue.
Rolling Stone editors chose six up-and-coming female artists -- or acts that include female members, like Karmin -- to compete in the contest. They'll all be featured in the magazine, and you can vote for your favorite at RollingStone.com/WomenInRock . The top two finalists will then perform live onstage, head-to-head, at Rolling Stone's "Rock Room" at the Lollapalooza festival in Chicago in August. Those performances will be posted online, whereupon readers will vote to determine the ultimate winner.
In addition to Karmin, Dev and Rita Ora, the other three acts competing are Baltimore rapper Rye Rye , six-member folk-rock band Delta Rae , and alt-rock group Sleeper Agent.
Copyright 2012 ABC News Radio