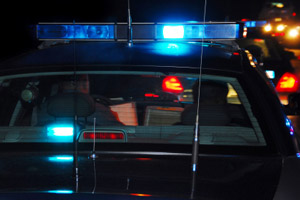 HURLEY, WI (WTAQ) - Several hours before 85 year old Leo J. Driscoll was shot and killed by a SWAT team, his apartment manager had wrestled one gun from his hands.
To avoid a possible conflict of interest, the fatal shooting is being investigated by detectives from Vilas County.
When SWAT officers entered Driscoll's apartment they found him holding a rifle.
Several officers are on administrative leave while the case is wrapped up.
Police were responding to a call from that apartment manager Friday morning. He said Driscoll had threatened him with the gun, but he managed to get it away from him. Driscoll's girlfriend told police he had several other firearms in the apartment.
About 40 residents were evacuated for a day, finally allowed to return home Saturday morning. Driscoll had no previous criminal record in Hurley, where the shooting occurred.