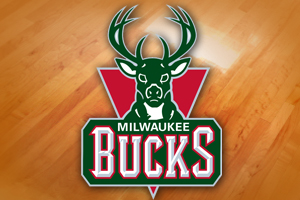 MILWAUKEE, WI (WSAU) The Milwaukee Bucks knew they needed a big man to replace Andrew Bogut if they hope to get back to the playoffs. Instead of relying on todays NBA draft to fill the need, Bucks GM John Hammond pulled the trigger on a multi-player deal that landed center Samuel Dalembert from Houston.
The Bucks gave up the #12 pick in todays draft along with Jon Leuer, Shaun Livingston and Jon Brockman in exchange for the seven-foot Dalembert, the # 14 pick in the draft along with a future second rounder and cash considerations.
With the move the Bucks can return Drew Gooden to the power forward position and they also should be able to fill another need in the draft...possibly a shooting guard or small forward.
Dalembert averaged 7.5 points and 7.0 rebounds last season for the Rockets. He has also played for Philadelphia and Sacramento in his 10 year NBA career.