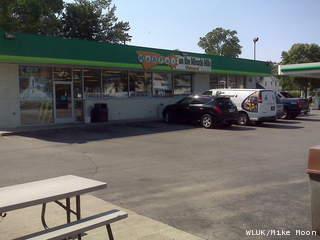 FOND DU LAC, WI (WTAQ) - We may not have seen the end of Fond du Lac's "Miracle Mile".
FOX 11 reports that the owner of Ma & Pa's convenience store sold the property to Jeffrey Korneli, who says he will re-open it as Korneli's Main Street Express.
Korneli already owns another convenience store in Fond du Lac.
Earlier this week, plans were announced to close Ma & Pa's as early as Tuesday.
No date has been set for the store to officially re-open, but several employees tell FOX 11 it will open Saturday. No word on a selling price.
Officials have already approved Korneli's licenses to sell soda and cigarettes. He is still waiting on a liquor license.
Ma & Pa's gained fame in the 1990s as one of a group of nearby locations to sell lottery tickets that won large jackpots. Luck-seekers have continued to drive to Ma & Pa's from miles around to buy their lottery tickets. Most of the rest of the "Miracle Mile" stores have since closed.