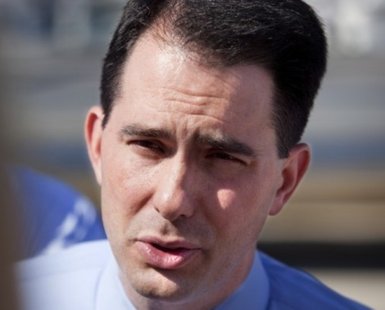 MADISON (WSAU) Governor Walker says the state will do a better job monitoring its economic development agency after tax credits were offered to a Stevens Point company based on whether it had the winning bid on a state contract. It created the appearance of a conflict of interest.
Skyward in Stevens Point is bidding on a $15-million state project where all schools in the state would use the same computer programs for data collection. Skyward has said it might move out of the state if it doesn't win the contract.
In March the semi-public Wisconsin Economic Development Corporation offered Skyward a tax break, only to rescind it this month after learning that the company was a state-bidder.
The governor says in the future state bids will have to be submitted first before the WEDC offers any incentives. The governor says that's a good step towards increasing internal controls.